The whole Malaysia is waiting for the Parliament to be dissolved. There was even an April Fool prank done by Free Malaysia Today regarding the dissolution. But what does our Prime Minister actually has in mind? Nobody knows and he remains silent. There are always speculations regarding the dissolution date. Speculation had swirled Prime Minister Najib Razak would call for a press conference later on Friday, where he may announce the dissolution of Parliament to pave the way for Malaysia's much anticipated 13th general election. Malaysia-Chronicle reported on 29th March 2013 a lot of people are saying Najib will not dissolve Parliament until LIMA is over as that could affect the validity of the contracts signed. While NST reported on 2nd April 2013 that Parliament is expected to be dissolved as early as tomorrow after the cabinet meeting in Putrajaya, paving the way for the 13th general election since Ministers told to prepare for photo session before Cabinet meeting. The four reasons given by the Star's group editor-in-chief for Prime Minister Najib Tun Razak's delay in dissolving Parliament which then bombarded by Ambiga to be ridiculous reasons.
A caretaker government cannot enter into agreements at the Langkawi International Maritime and Aerospace Exhibition (Lima).
Finishing touches to some projects and programmes.
Barisan Nasional's candidates' list not finalised.
Impossible at the moment for politicians to campaign freely in Lahad Datu.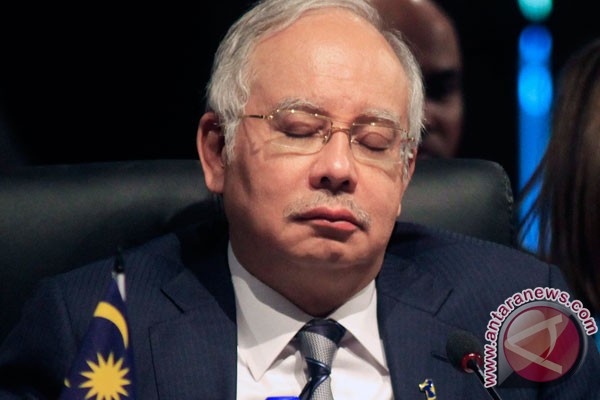 Now here is the new thought of why is Najib delaying the dissolution. The Election Commission clarified on 28th of March 2013 that the actual date of the automatic dissolution of the Dewan Rakyat is April 30th 2013 not April 28 as hitherto reported. Once the parliament automatically dissolved there are like 2 weeks for 13th May 2013. We all remember what history says about the date 13th May. It is a landmark racial riot incident happened in 1969 which was triggered by Pro-UMNO people after major victory of Parti Gerakan Rakyat Malaysia (Which then an opposition party). Eventhough there is a gap of 60 days before the election is done, there are high chances to have election 10th,11th or 12th of May 2013. Why? Only two reasons. First of all, to implant the fear to the people that the history will repeat if the opposition wins. An idea to be implanted in peoples mind that the incident would take place if BN did not win over the government in 13th General Election. This fear may lead people to vote for BN just to avoid the riot from happening. So it is part of election gimmick just like BR1M, Youth Communication Package and SEED. Secondly, to actually trigger the riot in real. who knows these guys are capable of anything. Chopping of a few people and create riot in order to a declaration of a state of national emergency or
Darurat
by the Yang Di-Pertuan Agong resulting in the suspension of the Parliament. This was a dirty trick done by UMNO. They might do it again due to desperation, because all they want is to win by hook or crook. Remember,
13th
General Election and
13th
of May is a very good indication itself.