Lets start by answering the title:
YES!!!!!
Its a calculator which contains a safe, which helps you to store files and folders.
You can download it for free. The safe calculator looks perfectly normal and exactly same as windows default calculator.Safe calculator will look like this: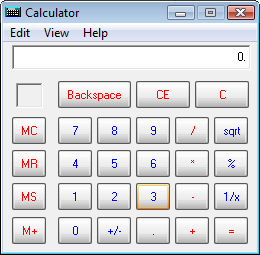 The default code/ pin for the safe is '123'. So, to unlock you need to type '123' in the calculator and press on 'MS', now the calculator will enter into safe mode. Here you can change the default pin if you want by clicking on 'New pin'.